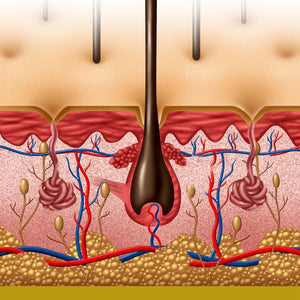 The skin
The skin is our biggest organ and runs from the crown from our head to the tip of our toes.
The skin protects us against harmful external influences zone, cold, pollution, bacteria, etc . At the same time, they ensure the drainage of excess waste from inside through the pores. So she keeps us healthy.
The facial skin is most exposed to external influences such as cold, sun, wind and pollution. Also hereditary factors such as hormonal fluctuations, care and nutrition have a negative effect on our skin. Also don't forget our various states of mind and emotions such as joy, sadness and stress. They belong to life but also they leave their traces on our facial skin so the skin therefore deserves special care and attention to maintain our beauty and get a more relaxed and radiant skin, regardless of our age.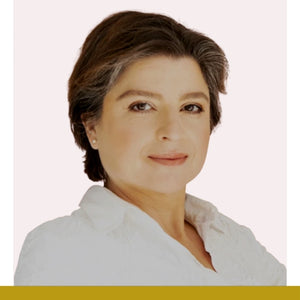 Mature skin
Mature skin is not really a skin type, but stands for the skin where the physiological functions decrease. A typical feature is the increasing formation of wrinkles. Over the years, cell metabolism becomes increasingly slower. After a certain age, the skin has specific characteristics: the collagen and elastin take off. many products from aurora Dionis Dermacosmetics work rejuvenating and delay the skin aging process. In addition, there are also Anti-aging treatments in the salon that give the skin an extra boost .
Anti-aging
to ask?
For all questions
Reassure contact us for questions about the skin, our treatments or products.
Huidtype: Vet
Kenmerken van een vet huidtype op een rijtje:
• glimt vrij snel
• de poriën zijn duidelijk te zien
• toont op latere leeftijd rimpels
• kan na reinigen droog, trekkerig aanvoelen en glimt daarna weer snel 
• is relatief dik 
• heeft sneller last van puistjes en/of onzuiverheden
• heeft geregeld zwarte puntjes
Het gebruik van probiotica, alfahydroxyzuur (AHA), silicium, magnesium, vetzuren en cermamidem helpen de vette huid herstellen en de poriën verfijnen van de huidstructuur.