The Entire Skin Care Product Line is Sometimes Even Tailor-Made for Clients. Aurora Dionis Works With High-Quality, Soft and Active Ingredients That Are 100% Natural And Processed in High Concentrations . The Products Are State-Of-The-Art, or the Highest Level, in the World of Dermacosmetics. They are available in The Netherlands, Also in Our Shop in Hilversum (North Holland) and Are Also Shipped All Over The World. Suitable for Even The Most Sensitive Skin or Affected Skin, Skin With Red Spots, Acne Rosacea etc. The Used Ingredients of Aurora Dionis Dermacosmetics Are Vegan and Have Certifications Such As: Allergycertified, Ecocert, Skal Bio Control, Demeter, BDIH, ICEA Eco- bio, econtrol.
Allergycytified , ecocert , Skal bio control , Demeter , BDIH , ICEA Eco-Bio , econtrol .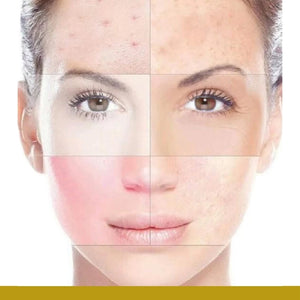 Skin Problems Increase
About half of the People Suffer from Sensitive Skin to a Greater or Lesser Extent. In Europe, About 27% or Adults Have Developed A Skin Allergy and the Number is Increasing. An Important Cause is The Unnecessary Additions in Regular and Reputable Skin Care Products. By Using These Additives for Years, Triggers Are Built Up That Can Cause Skin Problems Sooner Or Later. That Can Be Acne, Rosacea, Red Spots, Among Other Things, Due to Eczema. Our Products Calm The Skin After Which It Can Recover And Improve. Unfortunately, People with Difficult Skin irten Have to Work hard to get and keep their skin in good condition. The Products Of Aurora Dionis Dermacosmetics Are Very Suitable For The Daily Care Of Problem Skin. The Composition of the Skin Care is based on Aurora's Many Years of Successful Experience in The Field of Skin Problems.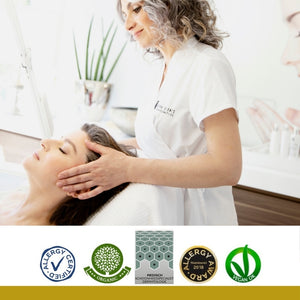 Healthy Skin (-Care)
Many Skin Problems Such As Rosacea, contact or atopic dermatitis and acne show an imbalance of the microbial skin flora. Healthy Safe Skin Care Helps! More and more research is showing that a collection or microorganisms Could Play a Role in These Skin Problems. Healthy Skin Care Without Additives and Vegan is Hardly Available Anywhere. Aurora Dionis HAS Leg Manufacturing Is Own Product Line for More Than 15 Years. And you notice that. Aurora Dionis Dermacosmetics Only Works With Effective 100% Natural Ingredients Suitable for Sensitive Skin. Even The Most Sensitive, Affected Skin Can Tolerate Aurora Dionis Products. Aurora Dionis, Vegan Medical Beautician Has Put It Into Action: 'Any Skin Balance Can Improve!'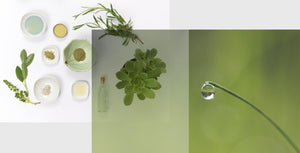 List of All Ingredients
The List of All Ingredients Used in the Skin Care of Aurora Dionis Dermacosmetics is available. They are all 100% natural and vegan.
All Ingredients
GET IN TOUCH
Leave A Message
Feel Free to Contact Us for Questions About the Skin, Skin Problems, Our Approach, Facial Treatments or Products.
Huidtype: Vet
Kenmerken van een vet huidtype op een rijtje:
• glimt vrij snel
• de poriën zijn duidelijk te zien
• toont op latere leeftijd rimpels
• kan na reinigen droog, trekkerig aanvoelen en glimt daarna weer snel 
• is relatief dik 
• heeft sneller last van puistjes en/of onzuiverheden
• heeft geregeld zwarte puntjes
Het gebruik van probiotica, alfahydroxyzuur (AHA), silicium, magnesium, vetzuren en cermamidem helpen de vette huid herstellen en de poriën verfijnen van de huidstructuur.